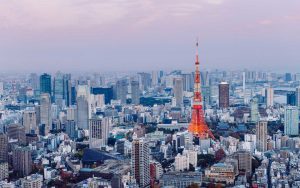 There is no disputing that Japan, China, and South Korea have huge communities of investors and developers in the blockchain and crypto currency industries, and that they have a huge influence on the global market, which is a common understanding among blockchain projects worldwide. However, due to cultural and language barriers, it is extremely difficult to accurately understand the situation in each of these three countries and implement appropriate strategies, and very few projects have achieved that.
In this article, we would like to share some simple insights to help you better understand each of the mentioned markets.
First of all, on a very basic level, these three countries, which are often equated by the Western world, have very different linguistic and cultural backgrounds, and fundamentally there is no common trend in terms of projects, services, regulations, or communities surrounding the crypto industry, and each is developing in its own way.
In the previous article, we took a look at the crypto market in South Korea. Let's take a look at Japan this time!
---
Market Environment
In fact, many users use overseas exchanges, but in principle, cryptocurrency exchanges in Japan have to be licensed, and there are 25 exchanges*1 that have their licenses. The list of currencies handled by Japanese exchanges is commonly referred to as the white list, and it is very limited, with about 16~20 major cryptocurrencies.
After the massive hack of Coincheck in 2018*2 , the authorities audited the exchanges and demanded their operations improvement. In 2020, once the operational improvements are complete, the initial listing of altcoins starts again. With the implementation of the 2x limit on leveraged trading in May 2020*3 , altcoin investment is attracting more and more attention.
Habits
Japanese people are generally known for depositing their surplus funds, rather than investing them*4 . However, cryptocurrency investment has been participated not by such conservative older generations, but by younger generations, mainly in their 20s and 30s, and cryptocurrencies have been actively invested from Japan even on a world scale. However, there are many investors who do not have a high level of investment literacy, and they tend to invest in altcoins rather than long-term holdings of relatively trusted ones, such as Bitcoin or Ethereum. Leveraged trading on exchanges, including overseas exchanges, is also popular.
Media
There are about 5 to 10 media outlets specializing in cryptocurrencies, including Coinpost, Cointelegraph JP, both showing ones of the largest PV in the world. Each media has its own characteristics, such as strong in timely delivering breaking news, deep insightful analysis, utilization of social media.
As for the crypto community, Twitter has the largest and most active community. Users from various walks of life, including developers, investors, traders, entrepreneurs, and media people, are actively sending out information on a daily basis, and there are many influencers with thousands of followers or more. However, since the number of PR influencers is generally very small, it is important that the project has the potential to resonate with influencers and that the way influencers contribute to the project is properly planned.
LINE is the most popular messenger group in general, but it has a history of being used for scams in the crypto community, so it does not have a good image. Telegram is being utilized the most. However, with the recent release of LINE Open Chat, which can be used anonymously, LINE is becoming more and more popular in the crypto community again.
Trends
Similar to global trends, DeFi became a major movement in 2020, but the number of users who were actually earning money from the DeFi ecosystem is extremely limited, and most users in the community are only trading DeFi tokens on exchanges. Many of the users are looking for altcoins with better ROI than Bitcoin, and have formed large communities, including Ethereum, Ripple and NEM. Recently, cross-chain projects, such as Polkadot and Avalanche, DeFi-related projects such as Uniswap, Yearn, and Curve, and whitelist currencies with low unit prices such as IOST have been very popular, but there has been a lot of criticism of such whitelist stocks, as Pump.
There is also a growing number of domestic blockchain games, such as My Crypto Heros and CRYPO SPELLS. NFT (Non-Fungible-Token) is also one of the most popular areas, because of the large number of influential IP (Intellectual-Property) in Japan. Unlike DeFi, NFT is characterized by the fact that many users themselves are actually playing blockchain games. The most popular NFT-related projects are ETH, ENJ, and FLOW.
---
To summarize :
New altcoin listings restarted, and altcoin investments have been revitalized.
Influencers have a lot of influence, but they basically do not do PR.
DeFi, Cross-chain, and NFT are likely to be the focus areas in 2021.
The links below provide an overview of market trends in China and Korea, as well as information on cryptomedia in English-speaking countries.
https://fareastblockchain.com/en/trend/
*1 Crypto asset enchange licencee list (https://www.fsa.go.jp/menkyo/menkyoj/kasoutuka.pdf)
*2 Coincheck: World's biggest ever digital currency 'theft' (https://www.bbc.com/news/world-asia-42845505)
*3 Japan's Financial Watchdog to Set Low Leverage Cap for Crypto Margin Traders: Report (https://www.coindesk.com/japans-financial-watchdog-to-set-low-leverage-cap-for-crypto-margin-traders-report)
*4 Financial Literacy Survey 2019 (https://www.shiruporuto.jp/public/document/container/literacy_chosa/2019/)