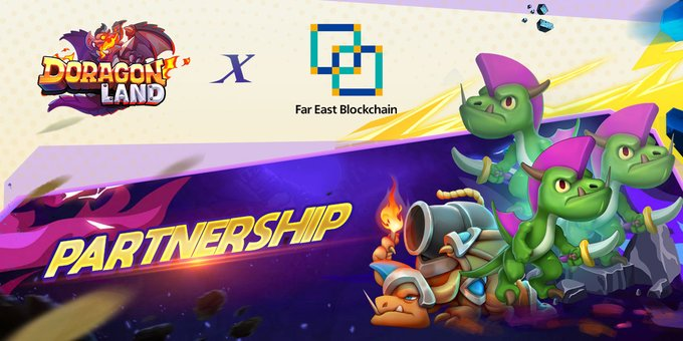 FEB Inc. is pleased to announce a strategic partnership with DoragonLand, a GameFi project from Vietnam. The two companies will jointly create an incubation hub to successfully launch potential ecosystem projects that seek to enter the NFT potential market of Japan.
Through this partnership, FEB will support DoragonLand in both advisory and marketing strategies to expand its business in the Japanese market.
About DoragonLand
DoragonLand is a 3D tower rush game that combines a battle card game with blockchain technology, allowing players to compete against other players to earn NFT items and DOR token rewards in real time, creating a fast-paced battle of dragon warriors.
Inspired by the engaging gameplay of Clash Royale, DoragonLand draws players into an immersive game world where they can build powerful combat units and fight other players and systems in a variety of battle modes.
DoragonLand is backed by a number of seed investors including some of the world's leading venture capital firms such as NGC Ventures, X21 Degital, and EXnetwork Capital, as well as Polygon, Creator network, a public blockchain, and MEXA, a leading global crypto asset exchange. DoragonLand has strong organic partnerships with the world's leading venture capital firms such as X21 Degital, EXnetwork Capital, Polygon, Creater network public blockchain, and MEXC, a leading global crypto asset exchange. The token price has soared more than 30 times since its launch, attracting high expectations and attention from the market.
DoragonLand official website: https://www.doragonland.io/
Official blog: https://doragon-land.medium.com/
White paper: https://whitepaper.doragonland.io/