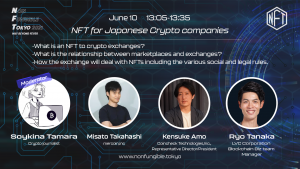 "Non-fungible Tokyo 2021" was organized by Blockchain Contents Association on June 10. Head of Communication, Tamara moderated the panel discussion "NFT for Japanese Crypto companies"
The panel discussion was led by Mr. Amo, president of Coincheck Technologies, a subsidiary of Japan's leading crypto exchange Coincheck Group, Mr. Tanaka from LVC, a crypto subsidiary of Japan's largest messenger app LINE, and Mr. Takahashi from Mercoin, a crypto subsidiary of Japan's largest flea market app Mercari.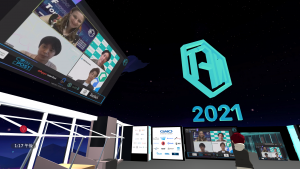 They discussed how Japanese leading companies in various fields can leverage their respective strengths in NFT, how to build an ecosystem that links FTs, and how to raise Japan's NFT to the global level.