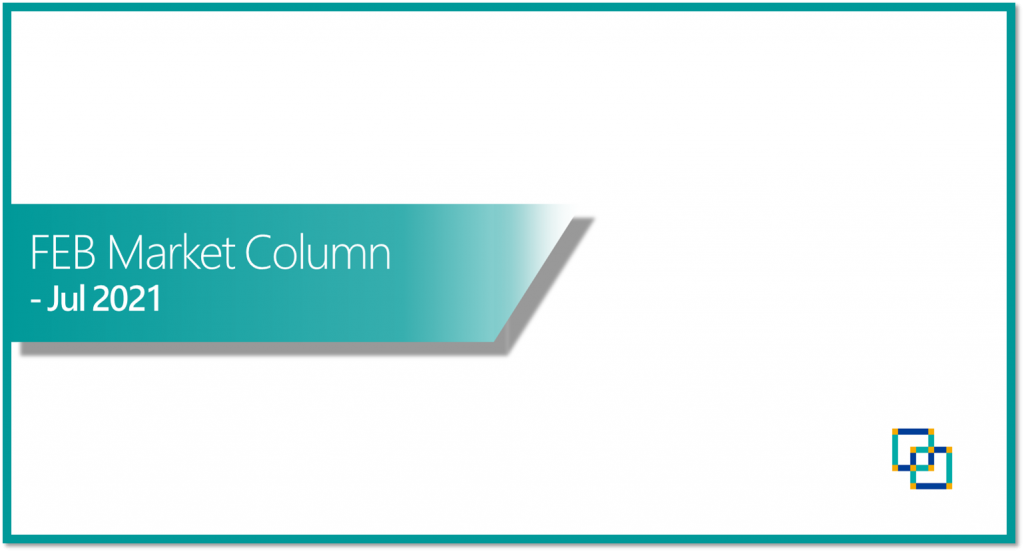 Since the beginning of the year, the trends in the crypto market in East Asian countries have been changing rapidly, following the example of other countries around the world.
In particular, regulatory trends have a significant impact on the activities of the community.
In this article, we would like to share the regulatory trends and the status of the community in China, Japan, and South Korea, which have a particularly large presence in the crypto market.
---
China
– Market Trends
After China announced strict regulations on May 19 this year, including a total ban on mining in the country and a ban on all virtual currency-related transactions for banks, not only businesses related to virtual currencies but also individual investors and virtual currency-related activities have been sluggish. It has been said by those involved that these developments were a performance in preparation for the 100th anniversary of the founding of the Chinese Communist Party on July 1, and that regulations will not become more stringent after August.
On July 16, the People's Bank of China released a white paper on the digital renminbi. The exodus of businesses related to public chains such as Bitcoin, that governments can not manage easily, is expected to continue.
– Community
As a result of the recent stringent crypto regulations, there have been reports of the suspension of accounts and groups that publish crypto-related information, especially on social networking sites such as Weibo and Wechat. In addition, crypto-related media tended to refrain from mentioning information related to specific projects, especially token sales, which resulted in a slowdown in investment activity. This situation is expected to improve after the 100th anniversary of the Chinese Communist Party.
---
Korea
– Market Trends
Due to the amendment of the "Act on Reporting and Use of Specified Financial Transaction Information" (Special Commercial Code) enacted in March this year, cryptocurrency exchanges need to submit a report to the Financial Intelligence Unit (FIU) by September 24 in order to conduct business. Since trading is not possible without obtaining a real-name certified account from the bank, exchanges have decided to delist a large number of listed coins in order to obtain real-name certification from the bank, essentially halting new listings of the currency.Furthermore, on July 26, the financial regulator announced that it would aggressively crack down on virtual currency exchanges outside of South Korea. The development of a central bank-issued digital currency (CBDC) is also being actively pursued in South Korea, and the Bank of Korea, the country's central bank, has selected Ground X, a blockchain subsidiary of South Korean internet giant Kakao, as the pilot operator of the CBDC. Kakao will work with US-based Consensys, led by Ethereum co-founder Joseph Rubin, to develop the CBDC.
– Community
As the Bitcoin price has been weak, the community has been active in investing in emerging projects and monetizing them using DeFi's yield farming. DeFi stocks are particularly popular, and there is a lot of interest not only in token sales but also in BSC-based yield farming with high APY.
---
Japan
– Market Trends
New altcoin deals are active: $DOT, $OKB, $TRON, $XYM, $ATOM, and $ONT have been listed since the beginning of 2021.
The first domestic IEO by CoinCheck was also conducted in July. PLT, a Japan-based NFT project, was offered for sale, and the hard cap of $9M was sold out in minutes. Coincheck is the subsidiary of Monex HD, a major online securities firm, and it is believed that many general investors participated in the sale. It will be interesting to see how the price of PLT tokens changes after the listing.
In addition, the NFT boom that began in 2020 has triggered a major trend in investment in NFT products and NFT-related tokens. Core NFT fans enjoy collecting all kinds of NFTs, both domestic and international, and not only Ethereum is a major NFT platform, but also Polygon, Flow, and BSC with low transaction fees are popular.
– Community
Twitter is by far the most popular platform in the Japanese crypto community, but recently crypto Youtubers have been gradually increasing. However, Youtube's crypto community has a relatively low literacy user base, and most of them use Japanese exchanges instead of foreign exchanges. Therefore, most of the crypto-related contents you can see on Youtube are about bitcoin trading or altcoins that are sold in Japan.
The AMA format is also gaining popularity, lagging behind the rest of the world. In Japan, there are not many groups that exchange information about altcoins in general or new promising projects, but some of them have recently invited foreign projects as guests and held AMAs. User activity is high at the moment, and no bots have been found for airdrops.
---
FEB Inc. has a crypto-focused marketing agency division that provides tailor-made, effective, and low-cost marketing services in line with the latest trends in the crypto community in East Asian countries.
If you need our help, please feel free to contact us via inquiry form below!
Inquiry form: https://fareastblockchain.com/#contact