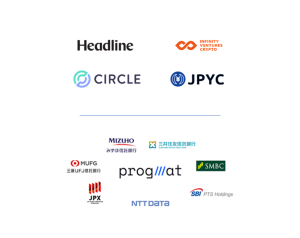 The law in Japan, which took effect on June 1, 2023, has now permitted the issuance of stablecoins backed by legal tender. This significant step forward has the potential to reshape the nation's cryptocurrency landscape.
Under the revisions to the Funds Settlement Law, issuers in Japan must guarantee the assets backing the stablecoins they introduce. Furthermore, the issuing entities are restricted to certain organizations such as banks, fund transfer agencies, and trust companies. In contrast, for stablecoins issued outside Japan, distributors, not the issuers, bear the responsibility to protect the associated assets.
An additional change is driven by anti-money laundering (AML) efforts. Distributors will be required to maintain a record of all transaction information, thereby increasing transparency and accountability in this rapidly evolving sector.
JPYC Inc., a known issuer of ERC-20 standard prepaid stablecoins for non-crypto assets, is planning to leverage these changes. The company has expressed its intention to register as a fund transfer operator and to launch yen-based stablecoins, highlighting the growing interest in the market.
Progmat, a digital asset issuance, and management platform spearheaded by the Digital Asset Co-Creation Consortium, is also poised to capitalize on the new regulations. The consortium, which includes several major banks, leading securities firms, and over 200 crypto asset exchanges, plans to release Progma Coin, a stablecoin that aligns with domestic regulatory standards.
While the updated law may incentivize various companies and organizations to issue their own stablecoins and develop related products, it's essential to understand the Japanese government's objectives. The primary intent does not seem to be to encourage Decentralized Finance (DeFi), which is the prevalent global use case for stablecoins. Rather, the focus appears to be on improving the efficiency of business-to-business (B2B) payments, which are estimated to exceed 1,000 trillion yen annually.
For international crypto projects eyeing the growing demand for stablecoins in the Japanese market, aligning with the Japanese government's intentions could be crucial. When developing partnerships and implementing products, these intentions need to be considered to successfully navigate this new regulatory landscape.
With Japan at the forefront of crypto regulation, it will be interesting to see how this new law reshapes the crypto market in the years to come. Stay tuned for more updates on Japan's evolving cryptocurrency landscape.